Automation Works NZ are specialists in industrial automation and control systems, providing solutions for:
- SCADA and HMI design, supply, installation and programming
- PLC system design, supply, installation and programming
- PCs and Networking for Industry
- Instrumentation
- Electronics for industrial automation
- and more...

Experience in multiple industries including manuafcturing, material processing, sawmilling, water and waste services mean Automation Works NZ can design a system to meet your requirements.


Automation Works NZ recommends the use of the Allen Bradley family of PLC's, SCADA software and HMI panels for use in industrial automation. Common misconceptions are that the Allen Bradley systems are more expensive, while in fact their quality and faster development at the system design stage equate to a higher quality and lower cost system overall.

Automation Works NZ has experience with these types of products from small, stand alone PLC units with just a handful of i/o signals to large networked systems with i/o counts running into the thousands.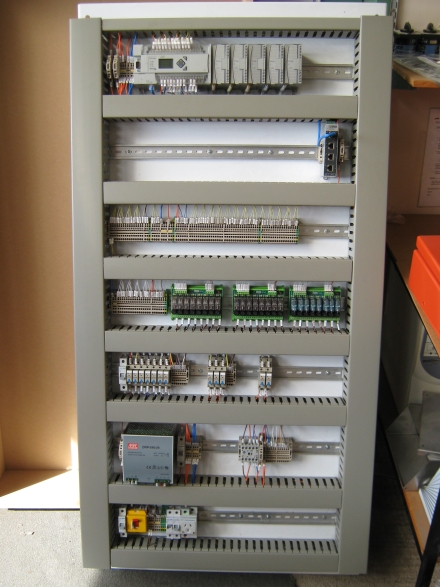 Automation Works NZ can design SCADA and HMI to suit the customers needs.

Systems are developed with user freiendly features from experience in many industries.

There is a strong focus on making systems intuative for customers, with supporting training and documentation to ensure the customer can make the most of their control system.